Metadata
From the Research module you can add Metadata to the folder.
Instruction video available
Let's say we add metadata to folder B.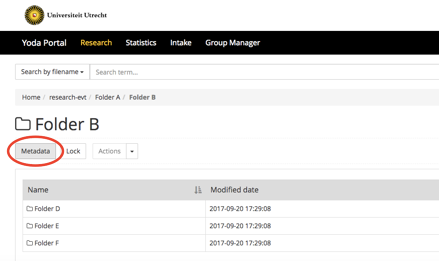 The fields with a red padlock in front of it are mandatory.
In this example, we fill in "B" in every mandatory field and save.

Complete
The green checkmarks indicate all mandatory fields are filled.

From this window the Metadata can be saved, you could open it later to view or update. You could also Submit the data from here.
Not complete
In case the metadata is not complete, you will not be able to Submit. You can only Save to complete the Metadata later.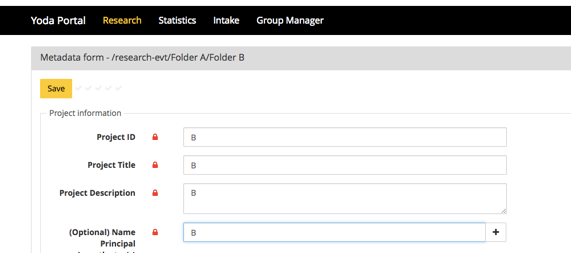 More about Metadata can be found in MetaData elaborated.