FAIR
Yoda satisfies the FAIR principle of proper data management: Findable, Accessible, Interoperable and Reuseable.
Findable
Your data should be Findable for you as well as for other users. Yoda supports this by enabling you to add relevant Metadata to your data and, once published, organizing this Metadata in a searchable Catalogue. Published Metadata can be harvested by different catalogues.
See also registering a publication.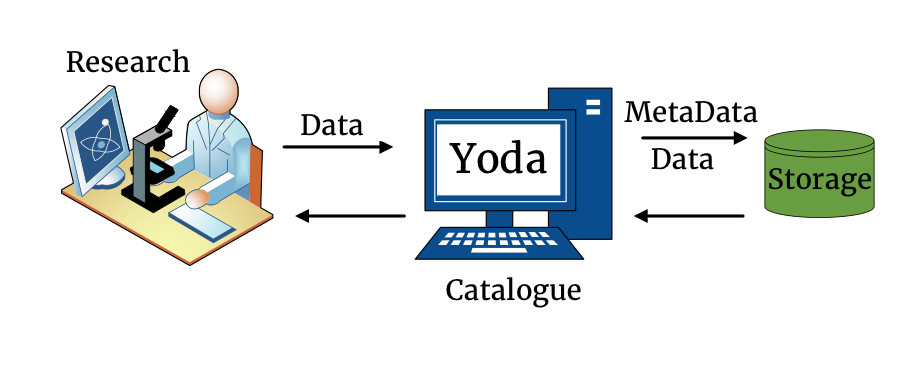 Accessible
Your data should be Accessible for you as well as for other authorized users. Yoda enforces a reliable access control.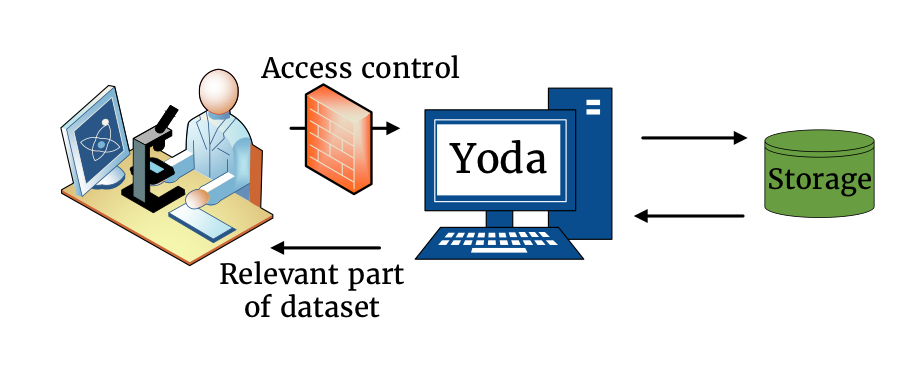 Interoperable
As YODA provides a rich, standardized and machine-readable metadata-scheme for data discovery in the I-Lab catalogue, the interoperability of the stored dataset is supported.

When published your data can be cited and reused, but only if you explicitly allow it. Closed access is possible, you can let others know your data exists without disclosing the data itself. You will always be in control of your data. Yoda supports Re-usablitiy by providing licenses and relevant provenance data.