Vault
The Vault is the archive, the permanent storage.
The main screen of the Research will also show you the vault of your usergroups.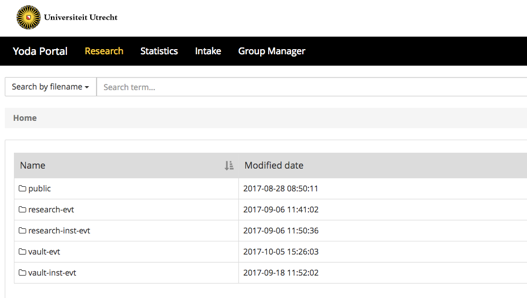 Clicking for instance vault-evt will present a list of all datapackages in the Vault. You will see which folders from your Research area were sent to the Vault as a datapackage. As one folder can be sent more than once a unique identifier is added in the Vault. It is clear from this screen that you can't take any action in the Vault.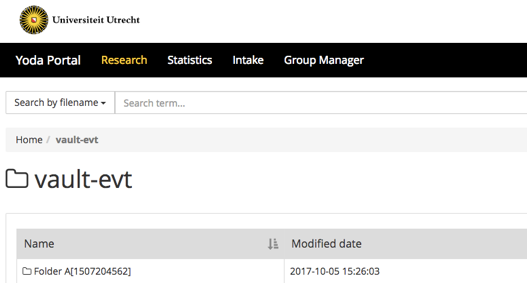 You could search for a specific datapackage.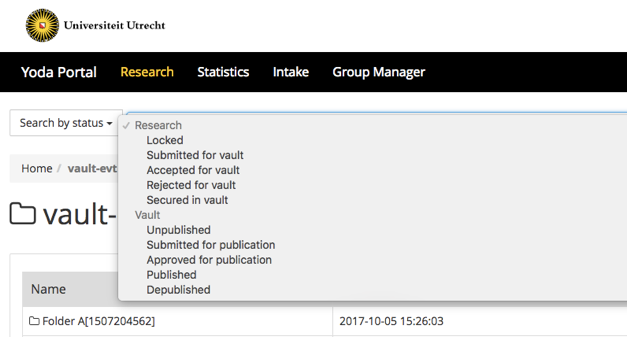 Clicking on a datapackage will reveal
a folder named "original" containing everything you packaged.
the metadata.xml belonging to the package.
Read more in The vault as seen by Researchers.