The Vault as seen by a researcher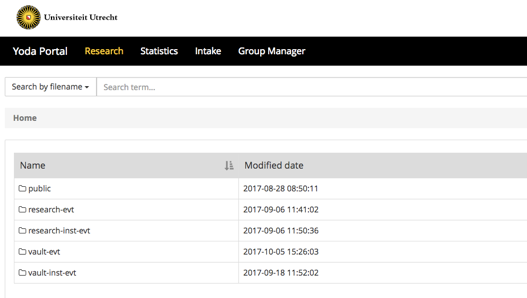 Clicking for instance vault-evt will present a list of all datapackages in the Vault. You will see which folders from your Research area were sent to the Vault as a datapackage.
Package identifier
As one folder can be sent more than once a unique identifier is added in the Vault. This is shown in the screen below; you see two datapackages for analysis.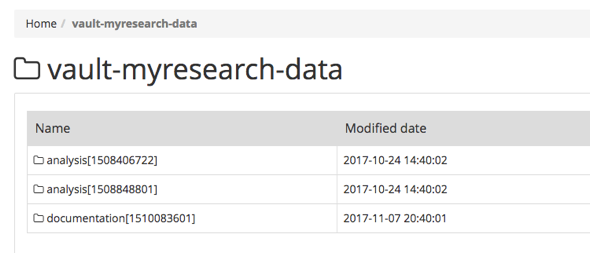 Searching the Vault
Searching for a specific datapackage in the Vault.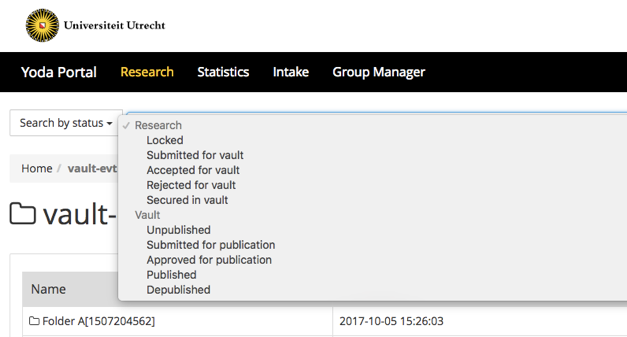 Clicking on a datapackage will reveal
a folder named "original" containing everything you packaged.
the metadata.xml belonging to the package.

From here you could "Submit for publication" or "Cancel publication"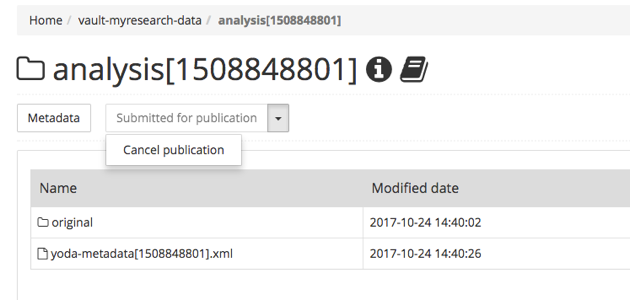 Information
Clicking the i next to the package will show information.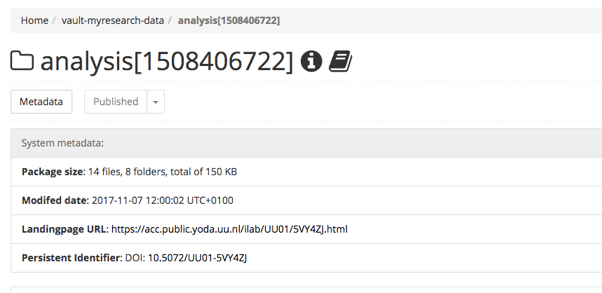 Provenance
Clicking the book next to the package will show the provenance.